WHAT WE GOT PLANNED FOR YOU in CUBA
full itinerary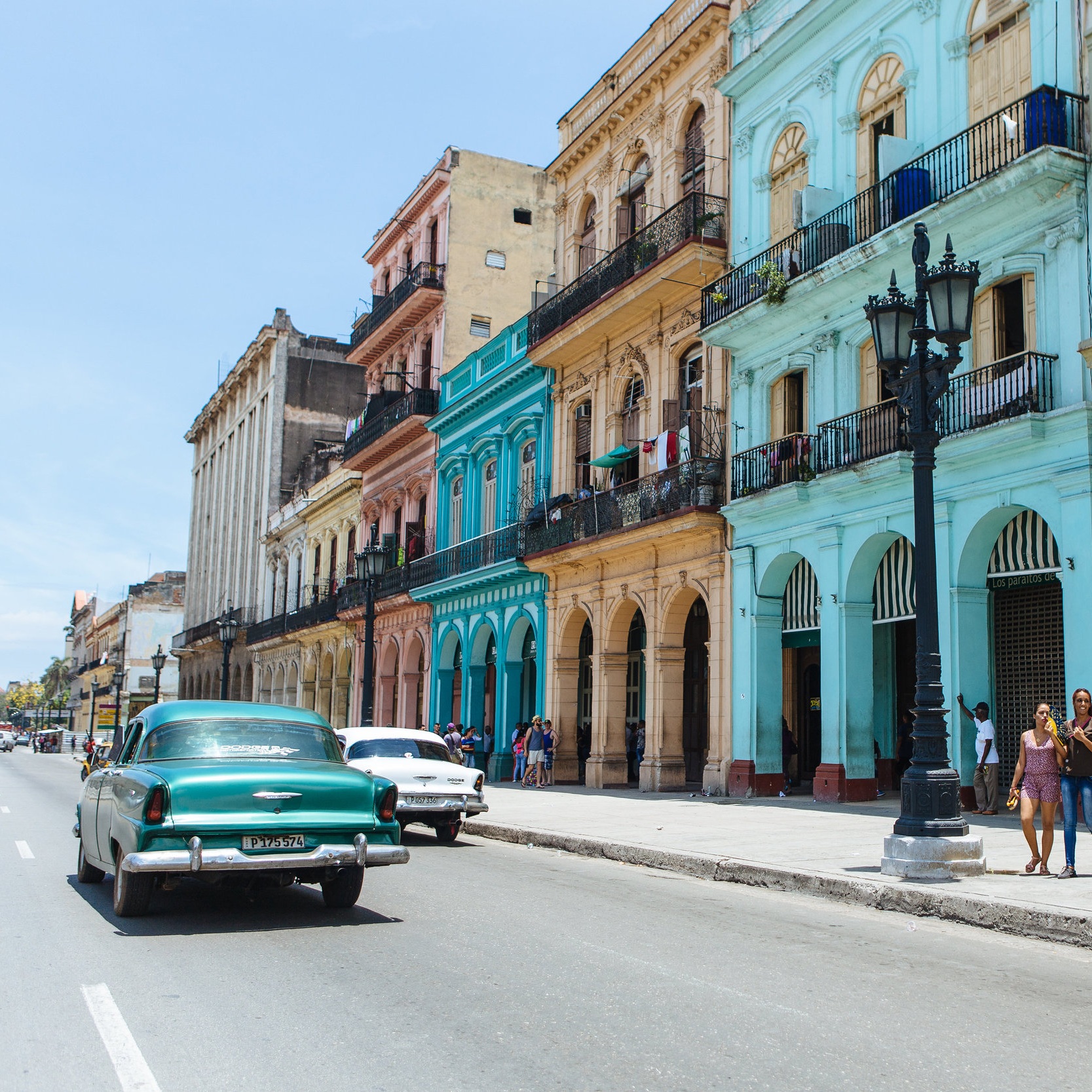 Morning: Arrive to José Martí International Airport. Your driver will meet you at the airport and whisk you away to your casa particular (private home) which you'll share with your fellow travelers for the next 5 days.
Afternoon: Get settled in or set out to explore your new stomping grounds before our first group activity.
Evening: Get to know your travel mates at the welcome event at sunset. Cuba is known across the globe for producing some of the world's best musicians, so we've prepared a special treat: enjoy an intimate performance put on by a few of these talented up-and-comers on a beautiful outdoor terrace. But your first night in Cuba wouldn't be complete without sampling what is arguably one of Cuba's most reputable contributions to the world: the mojito. Then, indulge in a family-style meal of authentic Cuban cuisine, tucked away in a secret back room of one of our favorite hole-in-the-wall paladares (a restaurant operated within a private residence).
Meals Included: Dinner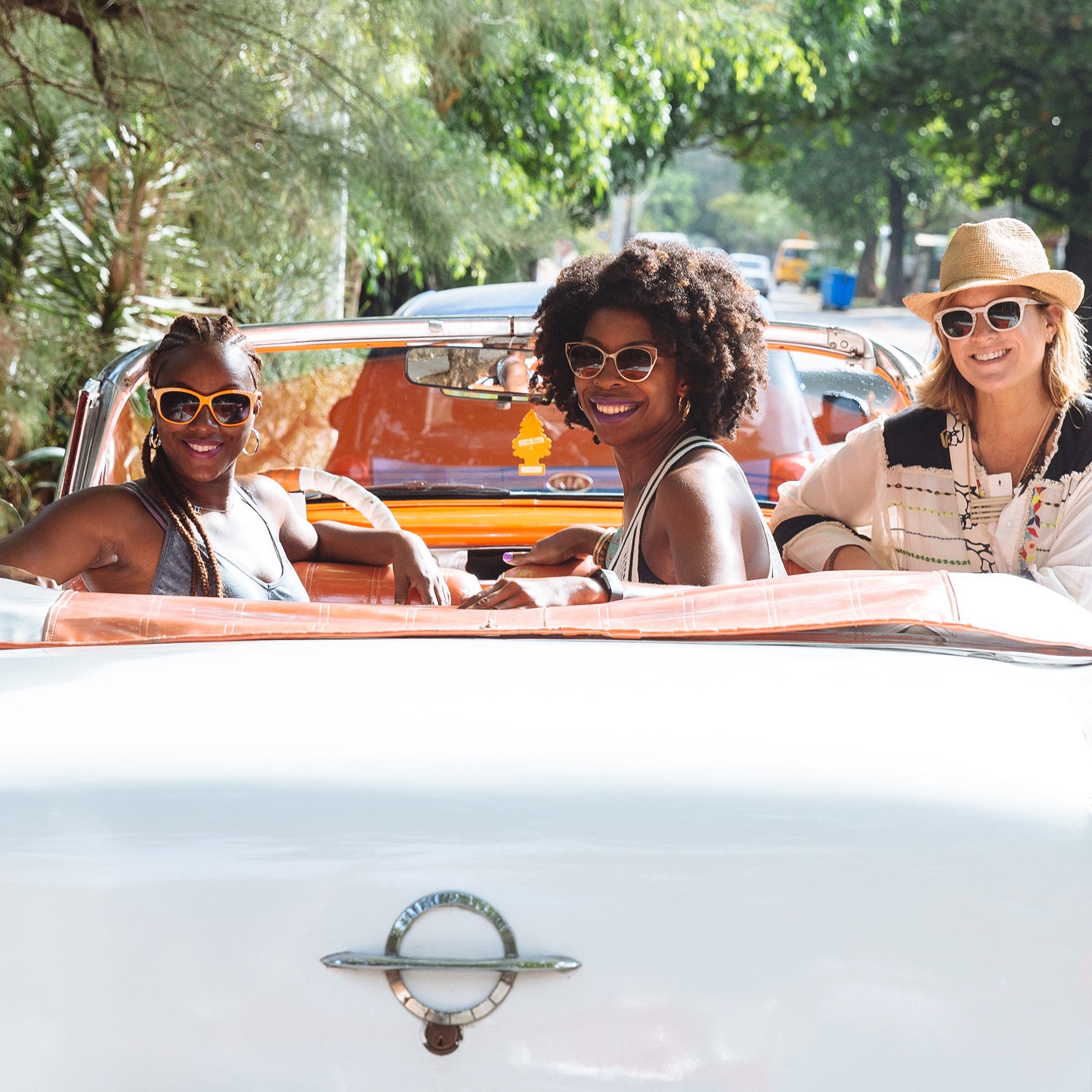 Morning: We'll get acquainted with this amazing city in a classic convertible. Cruise Havana in style—top down, of course. Feast your eyes on Havana's extraordinary color palette and architectural wonders as you marvel at the whimsical cityscape that surrounds you. Feel the wind through your hair and the salt on your skin as you drive along the parameter of the Malecón, Havana's picturesque seawall. We'll make many stops throughout the day to experience cultural and historical landmarks, and even pop in to visit our favorite up and coming artist at his studio.
Afternoon: For lunch we will head to the restaurant of a chef who is seen as a rising star in the culinary scene for their work in preserving Cuba's culinary traditions. Discuss your favorite moments from the morning's activities with your travel mates, before embarking on your next adventure. After lunch we'll depart on an alternative walking experience with our local guide to enjoy the city as a slower pace. There is just so much to learn and discover about this dynamic and historical country especially when it comes to the burgeoning creative scene. We'll join forces with another one of our passionate friends/expert in the arts who will offer you a deeper insight into the style and aesthetic of the city and its vibrant art scene. We'll end the afternoon with cocktails on a secret and private rooftop with a jaw dropping view of Havana's legendary golden hour.
Evening: We'll head to dinner at one of Havana's most notable experiences: The Art Factory. Explore Havana's modern and multi-dimensional Art Factory for a night you will never forget. This multi-purpose space, restored from a formed cooking oil factory, is riddled with different modern, cultural experiences in each room. Meander down the winding hallways to discover everything from boundary-pushing art, performance art, bars and live music. Pro tip: Don't leave without trying one of their famously large mojitos! Then, sit down for a bite at the gallery's exclusive restaurant that offers a wide range of multicultural dishes. Finish the night off with VIP access to the venue's dance space and let loose with your travel companions.
Meals Included: Breakfast, Dinner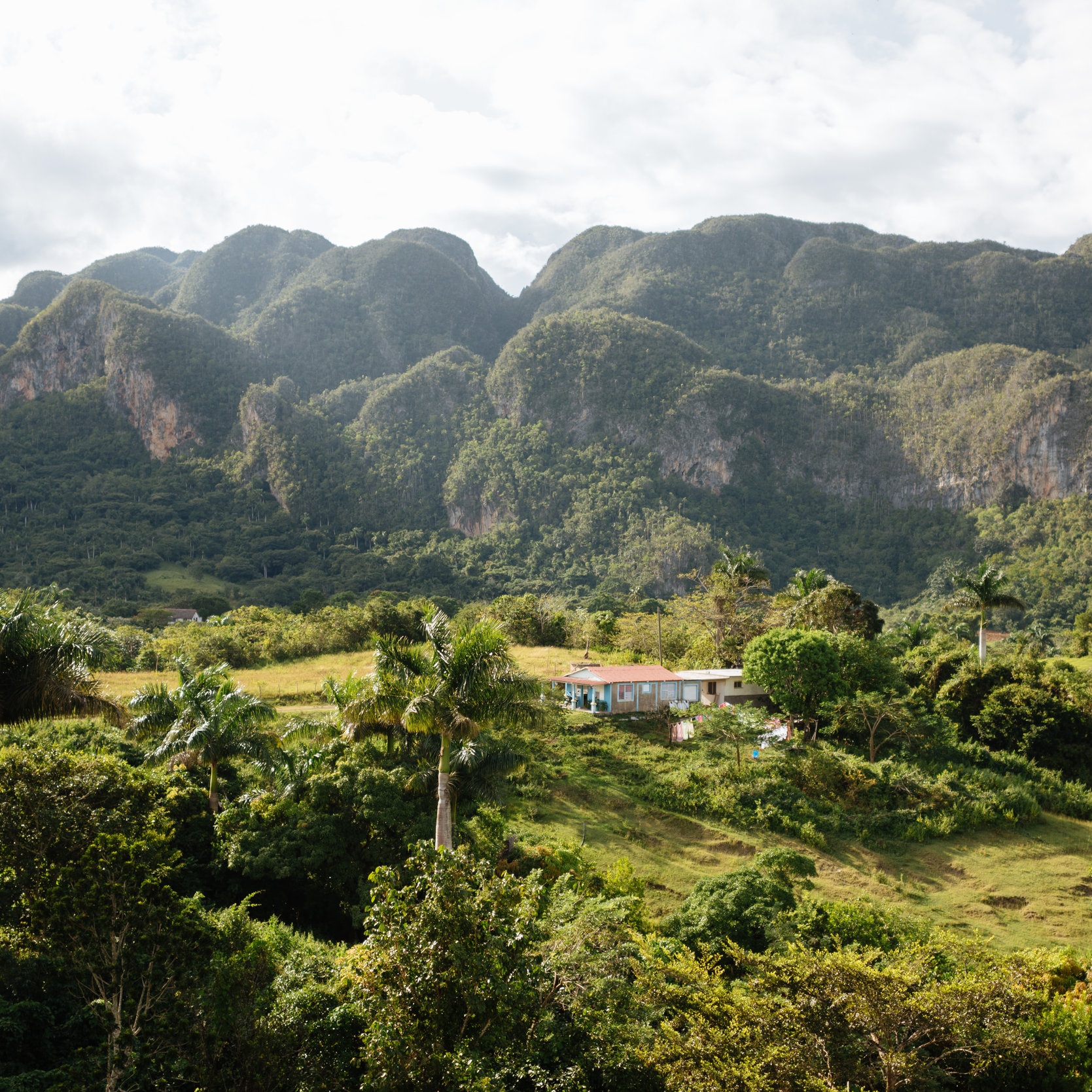 Morning: It's time to get out of the city and begin your adventure into el campo (the countryside) of Cuba. Enjoy a scenic ride through rural Cuba as you make your way into the lush hillsides of tobacco country.
Afternoon: Arrive at a small, family-run farm for one of our favorite meals in all of Cuba. Then, take a crash course in everything you'll ever need to know about Cuba's most lucrative crop: tobacco. Head out to the fields with a local farmer to learn how to tend to the crops, then crawl inside a little tobacco hut where the leaves are left out to dry as the farmer demonstrates how to roll, smoke and enjoy the dried tobacco like a pro. Close out the day with a ride through the farmland on an ox-drawn carriage, complete with conversation and coffee with beloved abuelita.
Evening: Back in the city, dinner's on your own time, providing a great opportunity to explore one of our highly recommended restaurants as noted in your Havana Travel Guide. If you're up for it, we strongly suggest enhancing your Cuba experience with the lively and festive 1AM drag show (more info in your Travel Guide).
Meals Included: Breakfast, Lunch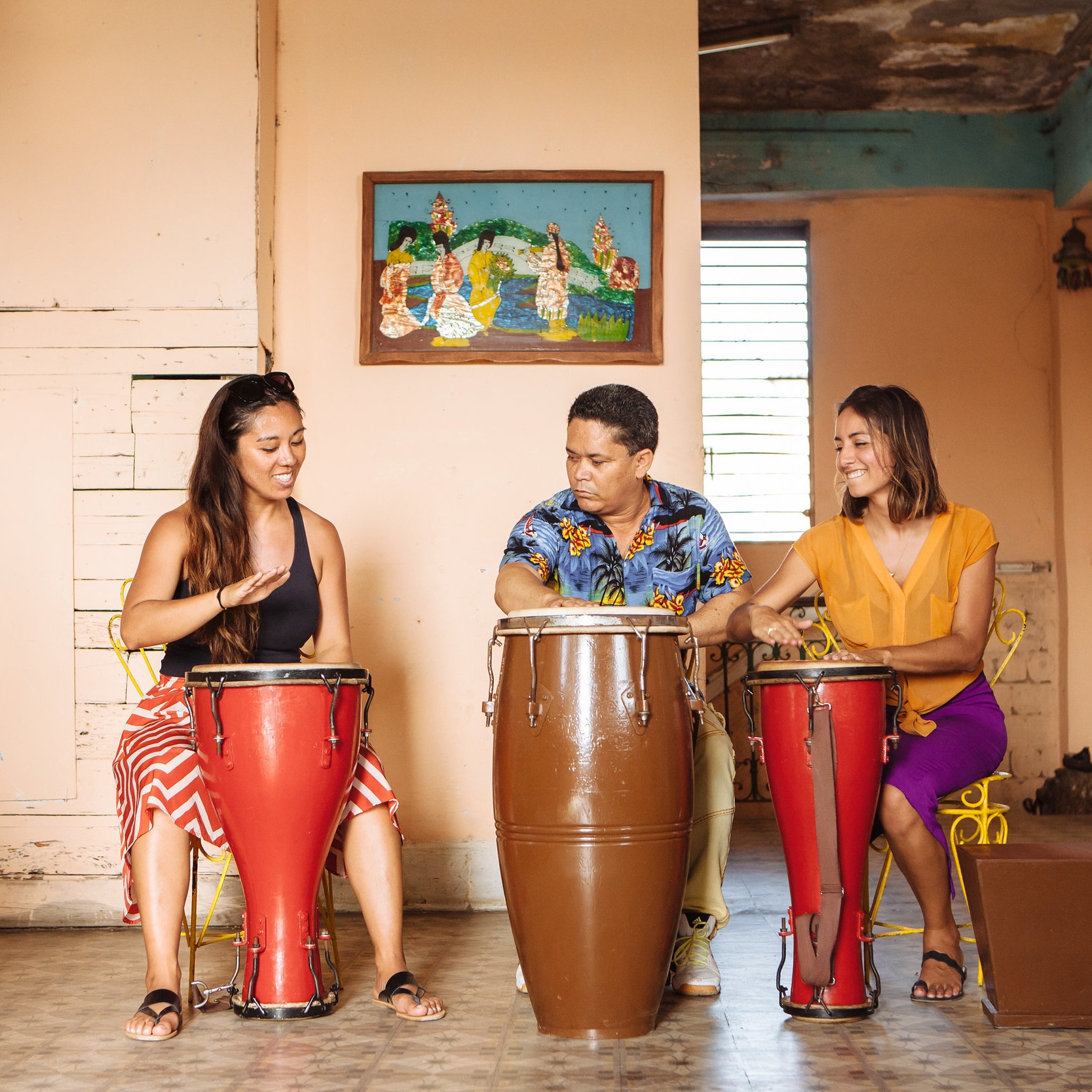 Morning: Cuba is internationally renowned for its unique style of salsa dancing and there's nothing like a morning Salsa lesson to get your blood pumpin' as you get acquainted with the local flavor. We'll learn the steps to an eight-count rhythm from a former ballerina with an eclectic personality that make you feel right at home. You'll be fearlessly stepping out on the dance floor to Salsa with the Cubanos in no time. Then head out with your local host to explore Old Havana and gain deeper insight into the everyday lives of Cubans. What is it like to live under a socialist regime? What does it mean to have a ration card? How did the country and different generations react when Fidel died? Discover the answers to all these questions and more.
Afternoon: Hit the streets of Havana to have meaningful interactions with the Cuban people. Visit sites like Hemingway House and Casa de la Amistad, as well as privately owned art studios.
Evening: We'll come together for a celebratory dinner at a restaurant right off the Malecon on our last night in Cuba. Raise a glass to this vibrant city that you've come to love so deeply as you enjoy a Caribbean-inspired meal with sweeping waterfront views. We've got enough time for one last experience. We'll dance until dawn with our new moves in tow. The adjacent dance club is one not to miss for some late night excitement to commemorate your time spent in Cuba.
Meals Included: Breakfast, Dinner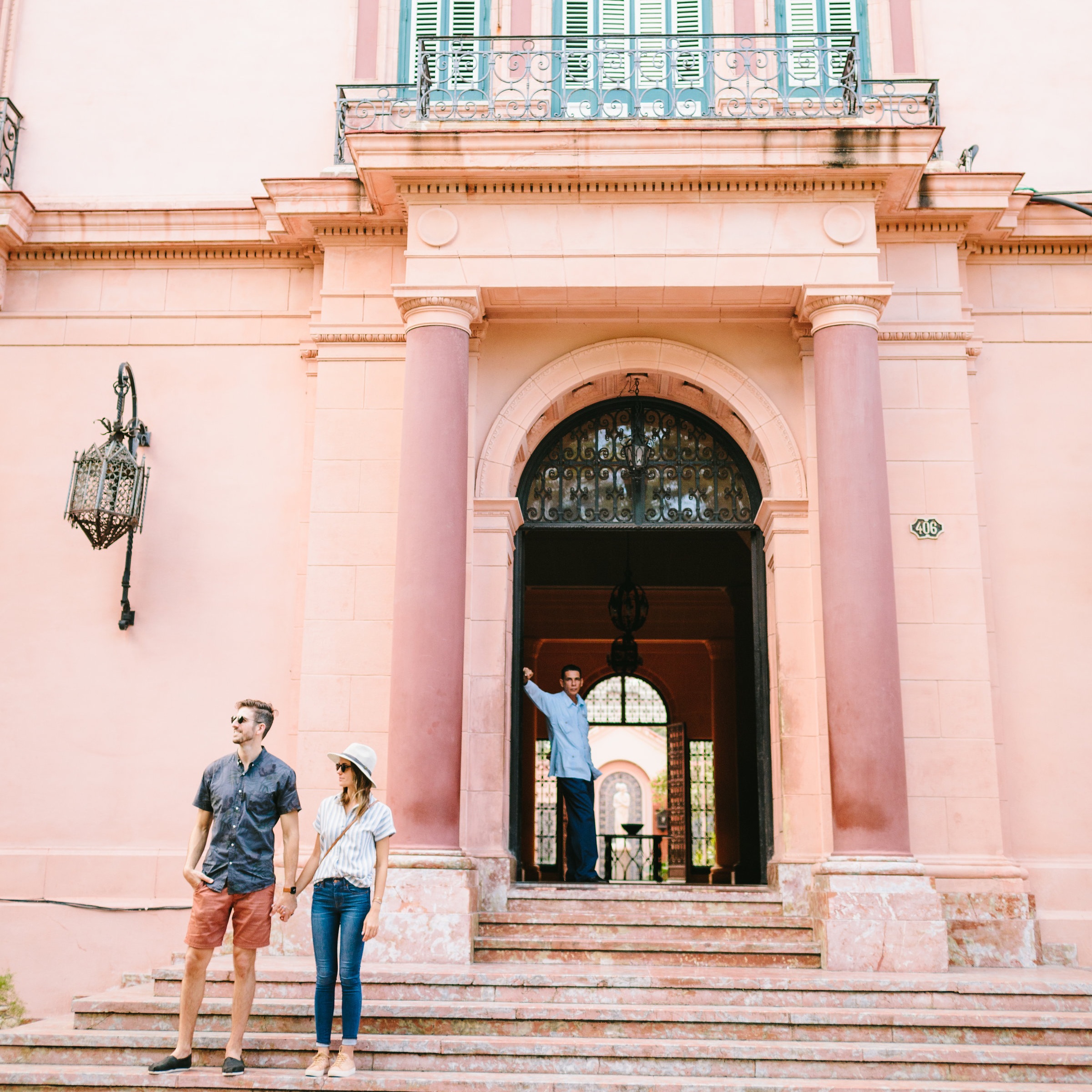 Depart: From Havana International Airport at any time. Return home inspired by the nation's dogged perseverance and infectious spirit that resounds proudly across the island.
Meals Included: Breakfast